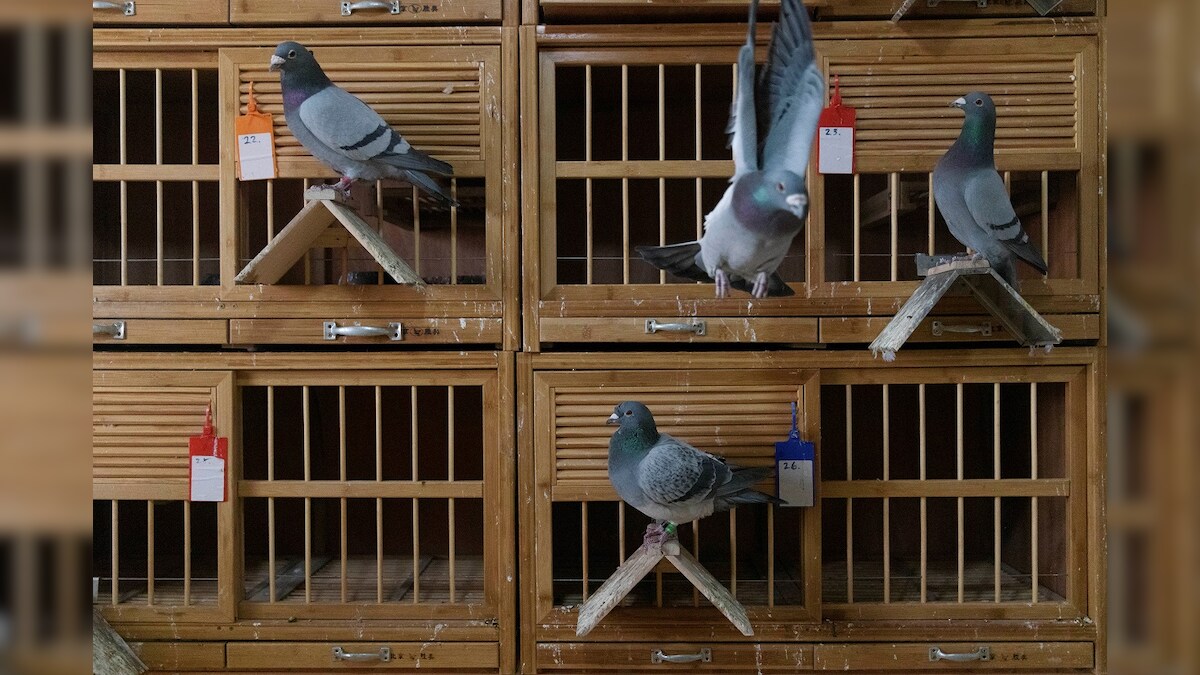 Hearts Aflutter, Chinese Pigeon Racing Enthusiasts Spend Big Money To Indulge Their Passion
Yu Yuguang's heart beats faster every time he stands on his roof, staring up at the sky waiting for one of his pigeons to come through his attic hatch.
"These are the most intense and enjoyable moments in a pigeon race," said Yu, 57, adding that the sport is like playing the lottery.
He got lucky. 'Little Ancestor', his 7-month-old pigeon, came first in a recent Chinese Racing Pigeon Association race, beating over 4,800 competitors and completing a journey of just over 1,000km from Langfang , near the Chinese capital Beijing, to Shanghai in a record time of 16 hours, 24 minutes and 54 seconds.
The prize money of 5,000 yuan ($760), however, is nothing compared to the 200,000 yuan ($30,600) Yu spends on his 500 pigeons every year.
In China, where pigeon racing has a long history, economic development has allowed the sport to expand beyond the ultra-rich. The membership of the Chinese Pigeon Association has grown from tens of thousands in the 1980s to around 400,000, according to its vice president, Huang Jian.
In comparison, Belgium, the traditional heart of the sport, has around 20,000 pigeon fanciers.
That said, most of the huge sums that are invested in the sport come from deep-pocketed, high-level enthusiasts eager to get their hands on coveted bloodlines.
In November this year, a Chinese collector made headlines when he paid 1.6 million euros ($1.9 million) for a carrier pigeon at an auction in Belgium – the latest in a series of eye-catching offers from Chinese enthusiasts that have driven prices up.
Some Chinese breeders are also willing to bid heavily on their own birds at auction to increase their market value.
A Hangzhou-based breeder, who went by the name Ying, traveled to Beijing last month for an auction, buying up six of his own pigeons that had done well in the races.
Ying, who bought them at prices ranging from 15,000 to 50,000 yuan, didn't hesitate to spend the money.
"I am so in love with pigeons. I love them so much. In my heart the pigeons come first and my wife and children second," he said.
Read all the latest news, breaking news and updates on coronavirus here