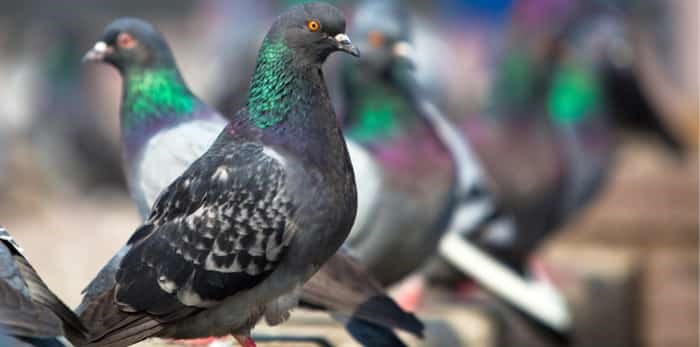 Pigeon feeders hide your seeds, or pay the price
Mattawa pigeon feeders have been warned: free meals are now ending.
The council recently approved a bylaw banning the feeding of pigeons, a ban that encompasses the entire municipality.
Cracked corn, seeds, grains, wheat, and barley make delicious dishes for pigeons, and many people love to indulge this aviary desire to spend time or make bird life a little more. easy.
But for residents of Mattawa, the practice is no longer accepted. And those who continue to distribute the seeds can be fined $ 250.
See: Pigeon poop proves to be a problem. Police involved
In addition, if pigeons are attracted and this flock causes a public nuisance, another fine of $ 250 may be imposed. This is separate from the feed fine. Think twice before putting this pigeon motel in your backyard.
The bylaw was passed after the municipality received numerous bird complaints over the past year.
"Pigeons are destroying rooftops, properties and our beautiful downtown with their droppings," Councilor Loren Mick said in his report to council.
"The biggest problem," he noted, is also the most preventable: "people feed them".
Hence the regulation aimed at eliminating "unwanted pest pigeons", which "will promote the use and enjoyment of the property in a healthy and hygienic manner".