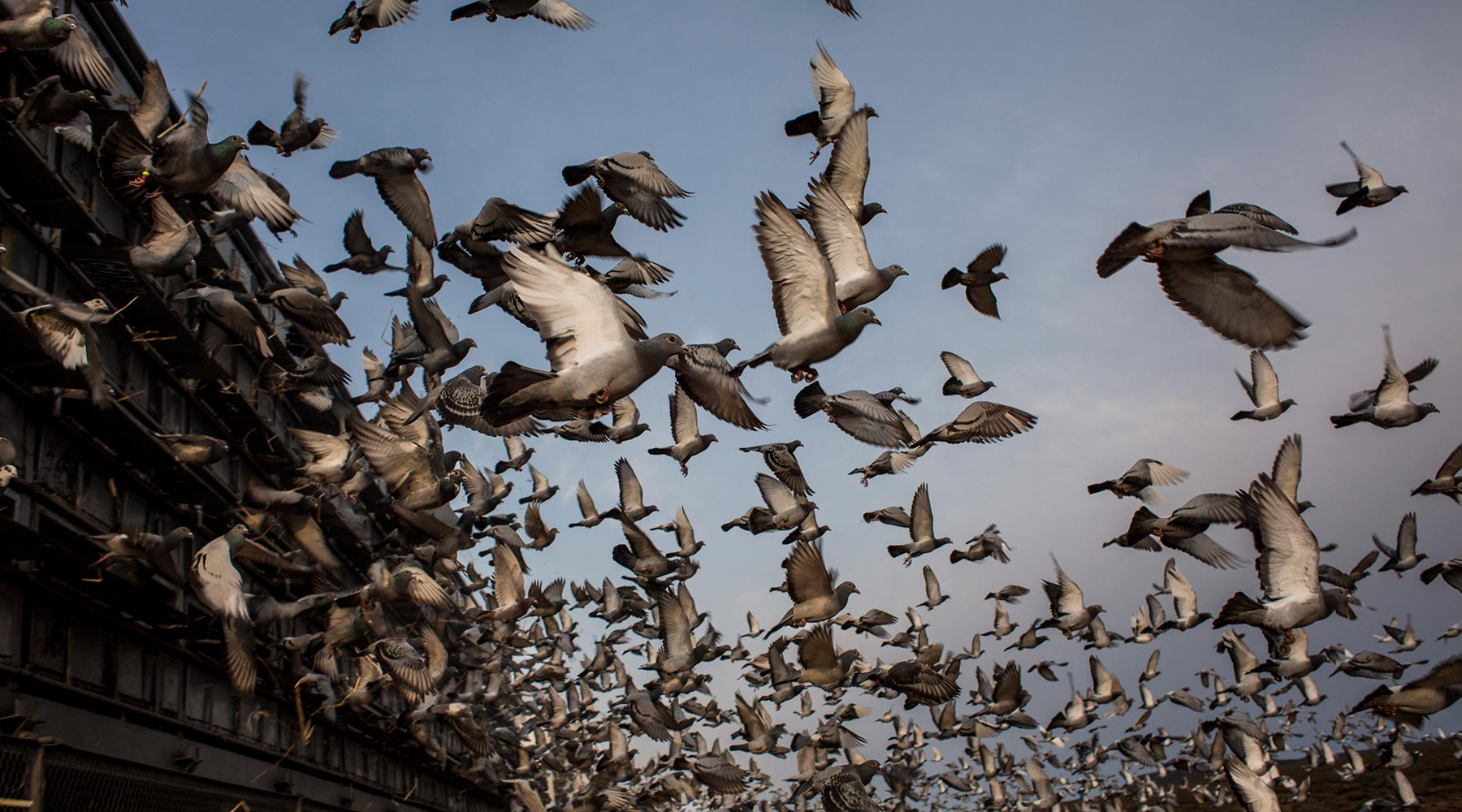 Pigeon race | Al Jazeera America
In Paarl, Yusuf and Yazeed Moerat came out after saying their noon prayers. They went up the stairs to their wooden loft. The wind picked up, dragging jagged clouds across the valley. Its south-easterly direction was bad news, as their birds would fight against the wind on the home stretch of the race. "What can you do?" Yazeed asked his father. The old man shrugged and settled himself in his chair to wait.
Their first birdhouse, a hen named Beauty, clocked in at 2:10 p.m., finishing the race at an average speed of 53 miles per hour. Both men knew right away that it wasn't good enough. "The wind was against us," Moerat said. "We have a better chance when it blows from the north. Well."
The race was won by Albert Lingenfelder from Villiersdorp, a farming town further inland. "I am shaking. I have been racing for 15 years. It is the biggest victory of my life," he said during the official award ceremony, which was held in a stadium in cricket east of Paarl on September 13. Together after years of separation Old Muslim men sat next to white Afrikaners in plastic chairs as the results were read, standing as one to applaud Lingenfelder as his winning time was announced. Moerat was called in for a photo with the new champion – the only man who has been bestowed this honor. He walked around for a few minutes, congratulating people, shaking their hands, and as the room was starting to empty, he felt tired.
"If I win this, nothing will change," he said earlier of the race. "Either way, I will continue to compete.
He walked out of the room and heard his son call his name. The wind had died down. The evening sun was warm against her skin. "OK," he said as he got into their car, and together, in silence, the two men drove the short distance home.