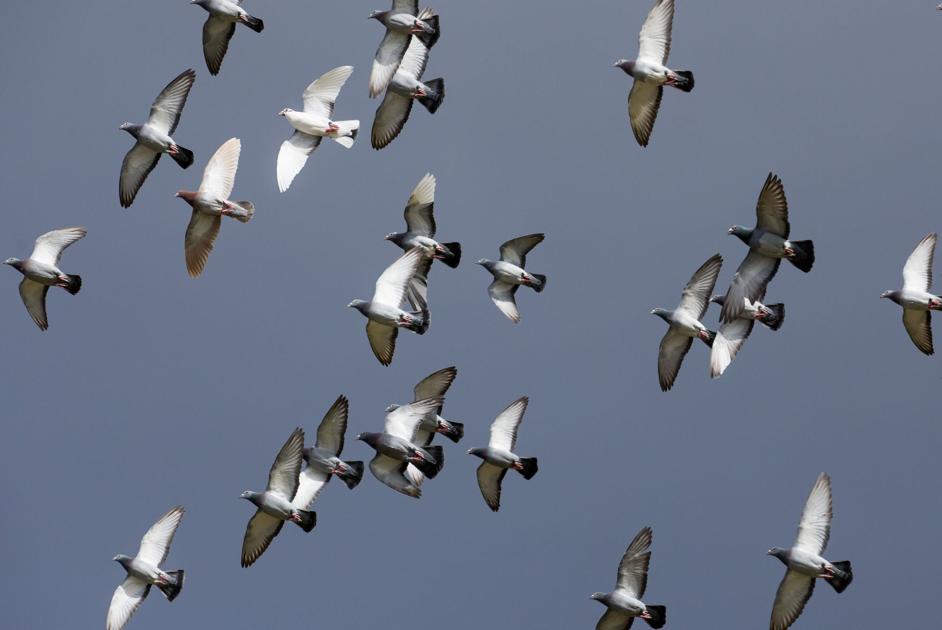 Pigeon racing is not your average pastime | Outdoor and recreation
Despite numerous studies and a variety of theories, no one knows for sure how carrier pigeons can still find their way home.
Their incredible ability to navigate while flying 40-45 miles per hour without the aid of the wind for hundreds of miles has fascinated people for centuries, and pigeons have even saved the lives of many soldiers by delivering messages during the world wars and the Korean War. Although technological advances have eliminated this role, birds remain valuable for races held around the world, including in the Yakima Valley.
"It seems like an unfamiliar pastime," said Deone Roberts, American Racing Pigeon Union athletic development manager, in a telephone interview from his office in Oklahoma City. "It's the hobby of yesterday and it still applies today because of the challenges of genetics."
The Yakima Valley Racing Pigeon Club wants to make it easier for newcomers to get started, and their 10 members regularly compete against others in the Pacific Northwest. Last Saturday's two races in Fox, Oregon, marked the start of the old bird season, which ends June 17 with a 600-mile run, starting in California.
Centuries of breeding have transformed carrier pigeons into stronger, more athletic animals than their urban counterparts, known primarily as a nuisance in parks or other open spaces.
Homing pigeons from a strong lineage can sell for hundreds of thousands of dollars, and the top national race offers a prize of $ 600,000 to the winner. But just like racehorses or marathon runners, successful pigeons also go through an intense training regimen.
"Of course, it's all about your health," said club treasurer David Catey, who owns the first winner last weekend. "We give them vitamins and minerals, a balanced diet and grains, and we exercise them when the weather permits. "
Training and maintenance essentially became a full-time job for Rick Mee, who started racing at the age of nine. In addition to competing at the local club, the 50-year-old Wapato native looks after more than 600 birds from 177 different breeders and leads the one-loft yearling race he hopes will soon be the largest in North America. North.
He made sure to find a place with plenty of open space for his birds to come out and fly at least once a day when he returned to the area four years ago. As the races approach, he takes them to Goldendale for training flights to help them discover their surroundings on the way home.
Most pigeons learn to walk on a landing board before they even start flying around the age of 30 days, and they always come home as they move further and further away from the loft. Babies born this spring will start racing in September, and Catey said some pigeons compete in seasons of 8-10 old birds.
Others aren't so lucky in the face of dangers like hawks and power lines, but Catey and Mee both stress that they are doing everything they can to keep their pigeons happy and healthy. Each of around 400 returned from the first race of the season, a welcome relief for club members.
"We love them," Mee said. "It takes a long time. But it's kind of a good deal, because you watch the parents lay these eggs, and then they hatch, and you raise them and things. This is very fun."
Considerable effort is put into race planning and preparation to ensure the accuracy of the results and give the pigeons their best chance for success.
Not everything can be equalized in club races, as pigeons return to different lofts. The pigeons from Yakima Valley compete with those from clubs in Tri-Cities, Wenatchee and in the second half of the season, Redwood, Oregon.
Owners use various strategies to motivate their pigeons, making them want to return to the loft as soon as possible. Mee attributes much of her success to the separation of hens and roosters, known as "widowhood."
Founding club member Dennis Martinen said it is also important to know which pigeons to fly in different races and how to breed for speed or endurance. The heavier, more muscular birds thrive in shorter races, while a balanced, more buoyant pigeon tends to do better at long distances.
Just like runners in a road race, each pigeon receives its own chip attached to its leg, and these are scanned to officially enter the race the day before. Local transporter Dwight Pritchett drives through the night before releasing the pigeons at the designated race time the next morning and the computer records the time as they go through a one-way door back to the loft,
The bird with the fastest average speed wins, and prizes also go to the pigeon who finished each race with the best average speed over the entire season.
Catey understands why there aren't as many kids today who want to get into pigeon racing, because video games and other forms of entertainment offer so many more options than there are. had growing up.
If necessary, the club helps as much as it can to offset the starting costs. Catey said it was probably around $ 500 for a small loft or shed, and the additional costs include pigeons, food, racing equipment and racing fees, which are $ 400 for the nine weekends of this year's old bird season.
"You have to have the parent supporting him and helping his child and the cost is always managed," Catey said. "As a club we make sure this is a minimal expense for beginners and even for old timers like me."
Manuel Torrez experienced this generosity when he joined the club four or five years ago, looking for a new hobby after his children left home. Other members gave him his first pigeons, as well as lots of additional advice and support.
"It's a tough sport to promote," said Torrez, who lives in Outlook. "It's not as easy as owning a dog. You have to have a little room but you can start and have a real little loft and have fun.
Mee has held leadership positions for national organizations and still speaks occasionally to young people in schools or elsewhere. His contagious enthusiasm and dedication suggests that the sport's popularity may rise again.