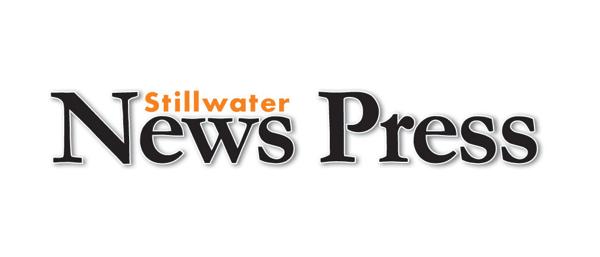 THE LIBRARY SHELF: Prepare your child for a life of reading | Local columnists
Important Library Update: The library will be closed to the public on Tuesday, May 24 for construction and staff training.
Since April 2016, the Stillwater Public Library has been challenging families to read 1,000 books to their children before they start kindergarten. More than 700 children signed up to achieve this goal. Do you know someone who is up for the challenge?
The program is aptly named "1,000 Books Before Kindergarten" and is a national challenge that encourages parents and caregivers to regularly read aloud to their children. By reading just one book a night, families can reach the goal of 1,000 books in three years and lay the foundation for essential early literacy skills.
For many parents, a 1000-pound goal seems daunting, but once they start tracking, many realize how quickly they reach each 100-pound milestone (and then receive a library award!). The best news for some parents is that repeat books count every time you read that favorite book over and over again!
At the 500 and 1,000 books read milestones, Stillwater Public Library offers the participant a free book to keep. Other fun prizes include a bag to hold all your library books, a box of travel crayons to encourage fine motor skills and early writing practice, bubbles for play and descriptive language, and more!
In the six years of running this program, Stillwater Public Library has had several children who have taken the program more than once!
Research shows that the most reliable predictor of academic achievement is early childhood reading. Reading to children from an early age can help fill vocabulary gaps and prepare children to enter kindergarten with the skills they need to succeed. More importantly, sharing books with children fosters a lifelong love of books and reading.
Here are some favorite read-aloud books to enjoy on the 1000-pound road:
• "Don't Let the Pigeon" by Mo Willems (every Mo Willems book is a local favourite!)
• "Count the Monkeys" by Mac Barnett and Kevin Cornell
• "Press here" by Hervé Tullet
• "Hello baby" by Mem Fox
• "How do dinosaurs eat their food?" By Jane Yolen
Remember that repeated reading matters and is encouraged to improve comprehension skills and build vocabulary and confidence! However, if you get tired of repeating a favorite book over and over again, check out the library's "Read Along" collection of books. These books have the audio embedded in the book and allow the child to read it as many times as they want.
The "1000 books before kindergarten" program is ongoing and children can enroll at any time of the year. There is no end date other than the first day of kindergarten. For more information or to register online, please visit library.stillwater.org/SPL1KB4K.php. The Frontier Masons funded the Stillwater Public Library's "1,000 Books Before Kindergarten" program.
Also, just a few quick reminders! You can register for the Summer Reading online starting Monday, May 23, and all ages are welcome to participate. This year's theme, 'Ocean of Possibilities', offers attendees the chance to read, win prizes and attend a range of fun programs (mostly outdoors). Young children can also participate in summer reading with the time they are read counting towards their reading goals. It's the perfect time to get a head start on "1,000 pounds before kindergarten."