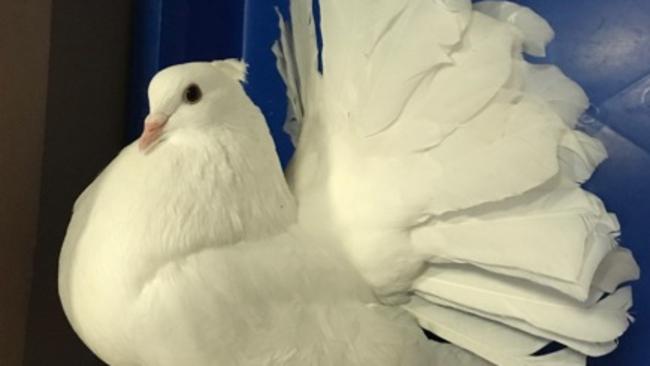 Upwey pigeon breeding plan arouses objections from neighbors
A PIGEON hobbyist's plan to house up to 140 birds in his Upwey garden has ruffled the feathers of neighbors, with one claiming lives could be endangered by bird poo.
A PIGEON hobbyist's plan to house up to 140 birds in his Upwey backyard has ruffled his neighbors' feathers, with one claiming bird life could be endangered by poop bird.
Hughes St resident Chris Shannon applied to Yarra Ranges Council last December to house the breeding pigeons in three specially designed lofts in his backyard.
The lofts would be steel sheds up to 8 m wide and 3 m high.
Mr Shannon, who has been raising pigeons as a hobby for 20 years and is around 80 years old, said he wanted to keep two flightless species – the Indian fantail pigeon and the finned pigeon – to take to shows in birds.
He said the birds would be confined to the lofts all day and would be well cared for and cared for, with cages cleaned regularly.
But neighbors have raised concerns that large numbers of pigeons are smelly and noisy, and that their droppings may pose a health risk.
There were 39 objections and 20 people expressed concerns at a mediation meeting hosted by the council last Wednesday.
Susan Sypkens, who lives next door, said she was concerned about the risk of diseases that can be transmitted by fecal dust drifting through the air.
"There is a significant and dangerous risk to health," she said.
"It can be responsible for disease and many lives can be in danger. "
Mr Shannon said there are 8,000 ranchers in Australia and no one has died from exposure to fecal dust.
Opponents questioned Mr Shannon on issues such as collecting pigeon poop, whether birds would attract snakes or impact wildlife or property values, and his bushfire contingency plans.
At the meeting, Mr Shannon's wife Lynn said it was the first time neighbors had raised issues with them.
"I am disappointed that no one has come knocking on our door and asking questions," she said.
Planning permission is required to use and develop land for livestock purposes which is defined as "land used to keep, breed, keep or train animals, including birds".
Councilors will vote on the plans on October 24.