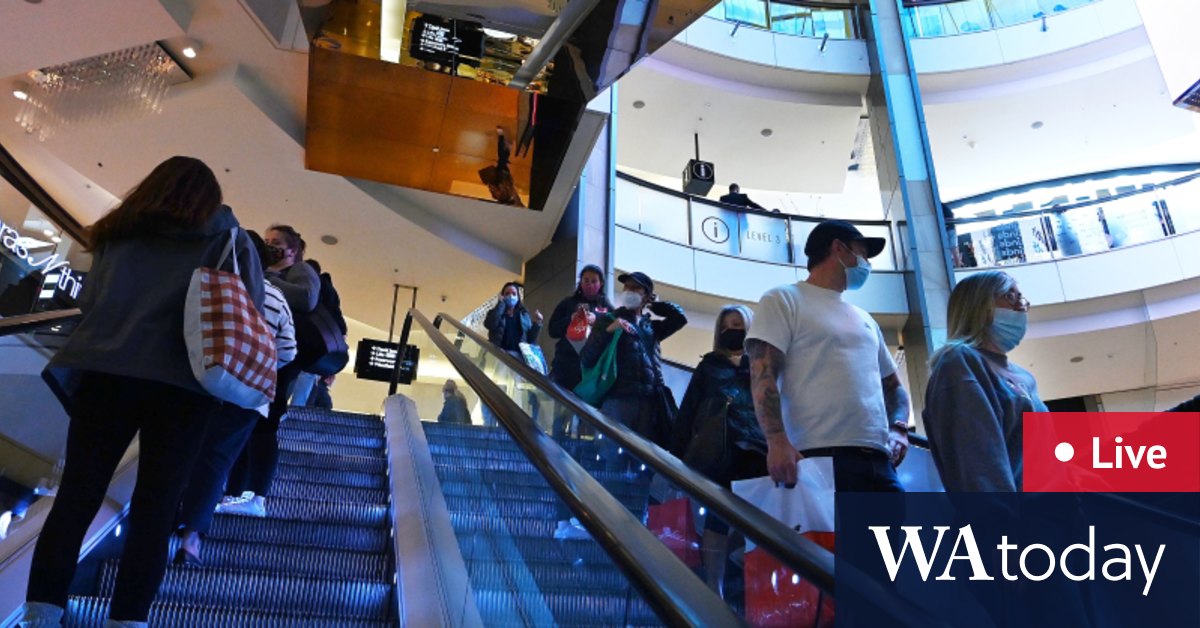 Victoria COVID Cases Rise, NSW COVID Cases Rise, NSW, Sydney Lockdown Lifted, IBAC Work Investigation Continues, Luke Donnellan Resigns, ACT COVID Cases Rise
ACT Chief Minister Andrew Barr confirmed that the Canberra lockdown will end on Friday (11:59 p.m. Thursday) and presented a cautious roadmap to exit the lockdown.
Mr Barr said the number of cases will increase as restrictions ease, but 72% of the territory's eligible population (those aged 12 and over) are now vaccinated against COVID-19.
"Our first dose levels indicate that this will reach almost 99% fully vaccinated by the end of November," Barr said.
"The number of cases is expected to increase as restrictions are relaxed. But being fully immunized gives you protection.
"As we have seen around the world, and even in places with very high immunization levels, the virus will continue to spread. And there will be pressures on the health system, there will be Canberrans who will need care and even if they are fully vaccinated. And that is why the gradual relaxation of [restrictions] is necessary."
The ACT today recorded 28 new cases of locally acquired COVID, of which at least 16 have spent some infectious time in the community. Nine were isolated during their entire infectious period. There are 19 people hospitalized with the virus on ACT, eight of whom are in intensive care. Six people require ventilation.
Mr Barr said the outdoor gathering limits would increase to 25 when the lockdown ends, and up to five people will be allowed to visit another household.
"ACT Hairdressers and Personal Care Services can reopen with up to five clients at a time. Outdoor sports teams can resume training with up to 25 people in each outdoor area.
"Non-essential retail will operate primarily under click-and-collect or click-and-deliver services, until October 29. These businesses can have up to two people from the same household in a retail store at any one time for appointments booked only as of this Friday.
"This makes it possible to test activities such as cars and to try on clothes and shoes for shoppers. "
ACT will also increase the number of NSW postal codes from which travelers can enter the territory without special exemptions. Braidwood, Goulburn, Cooma, parts of the snowy region, Gundagai will be included.
People from these areas can go to ACT "to undertake work or study to access schools or essential shopping and health care without needing to apply for an exemption," Barr said.
"Residents of these postal codes can also enter ACT to visit family and friends under existing ACT collection limits, whether inside the household or outside."
Authorized sites are allowed at 25 clients or one per four square meters, whichever is less.
"Alternatively, 50 guests can use the outdoor spaces only or one person per four square meters, whichever is less," Barr said.